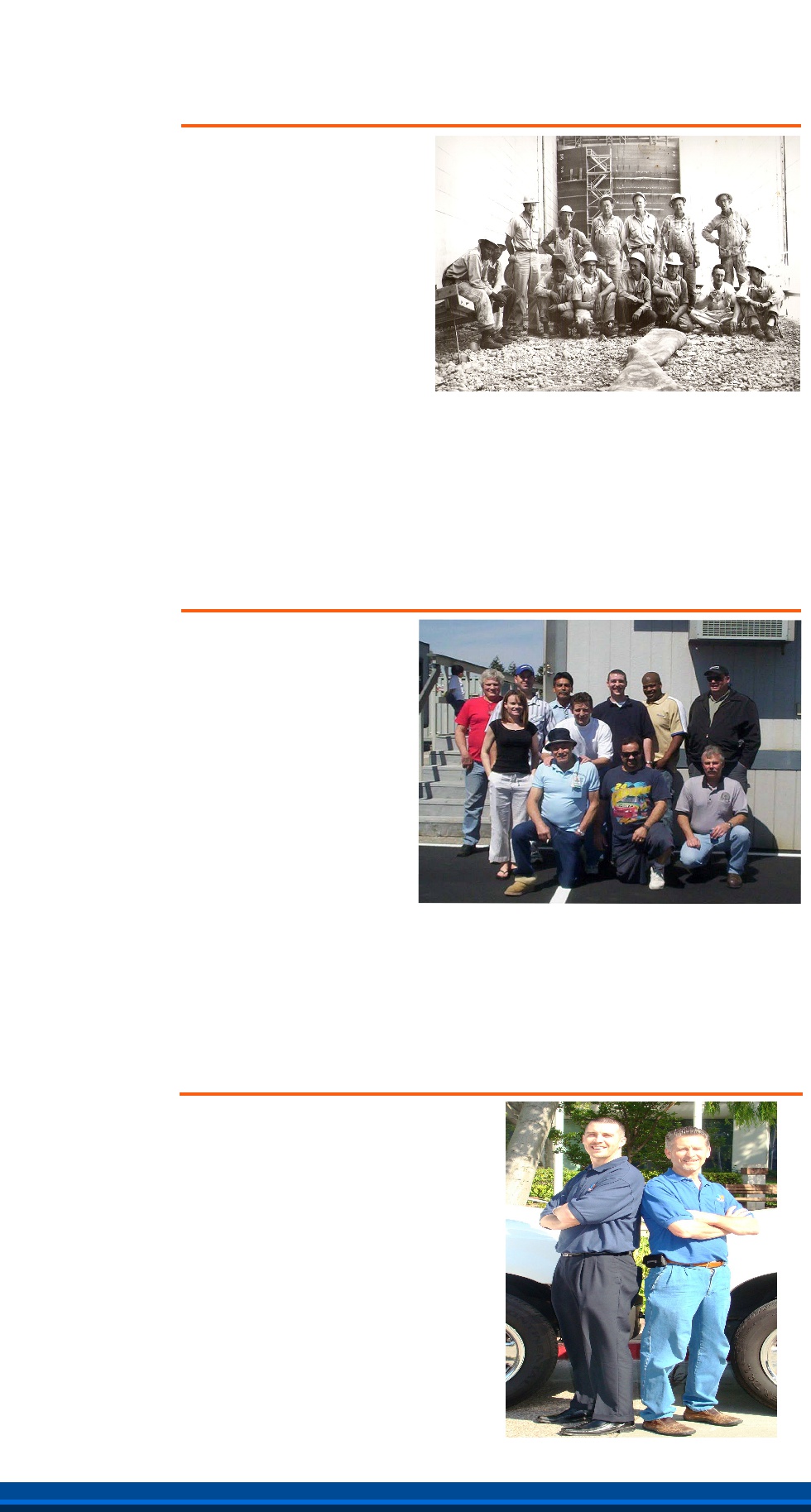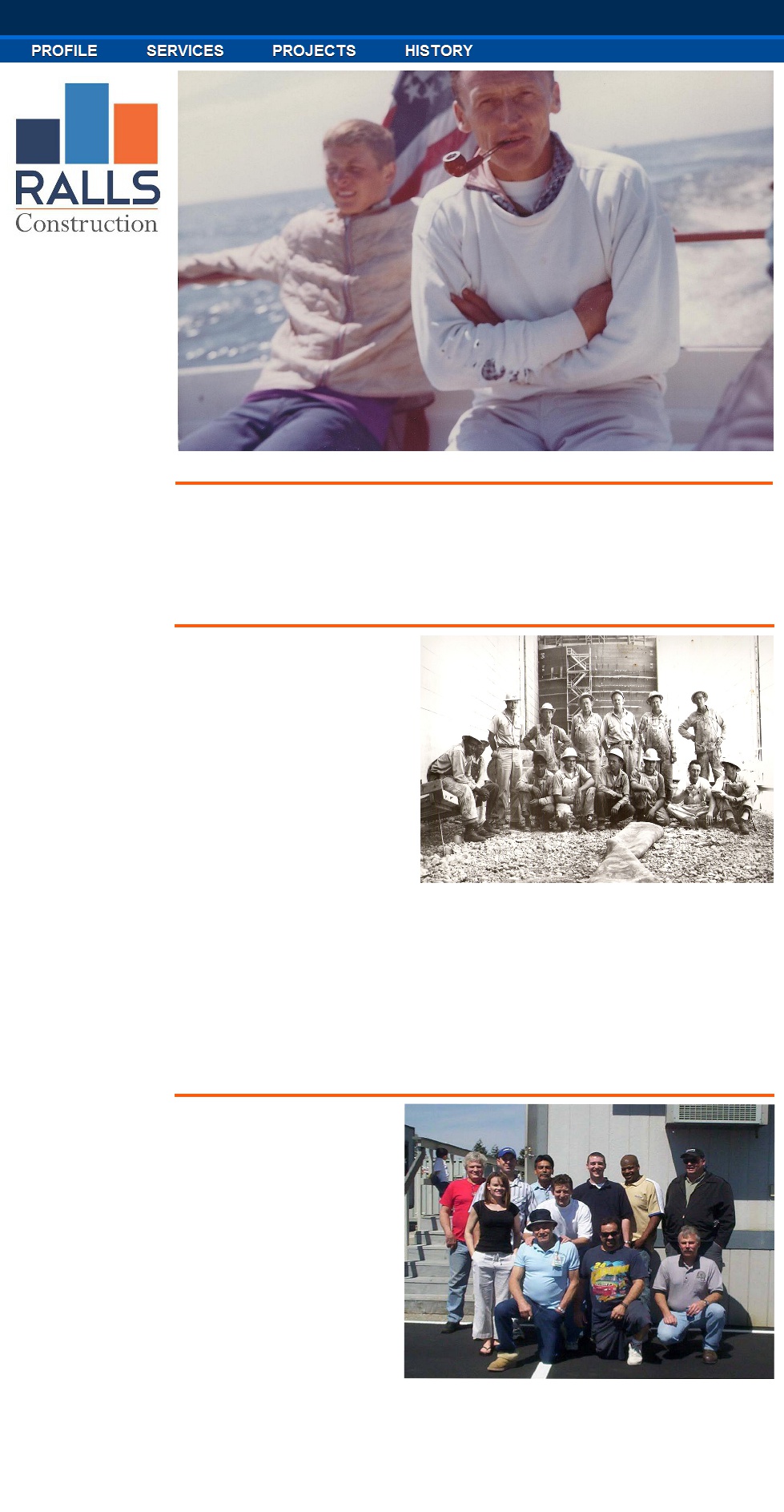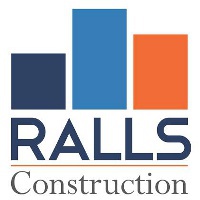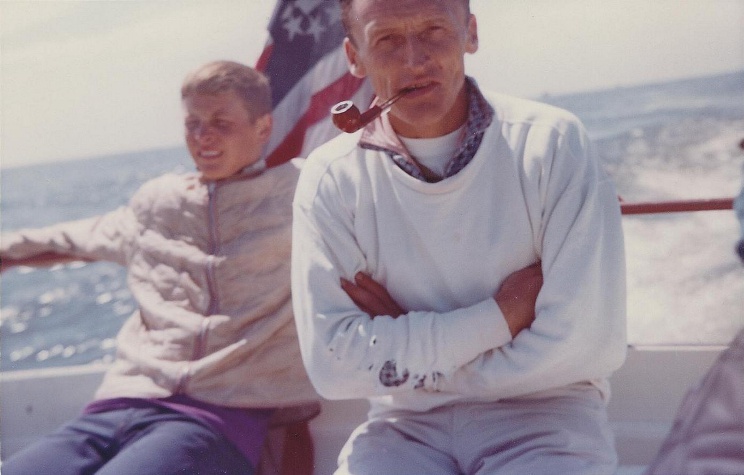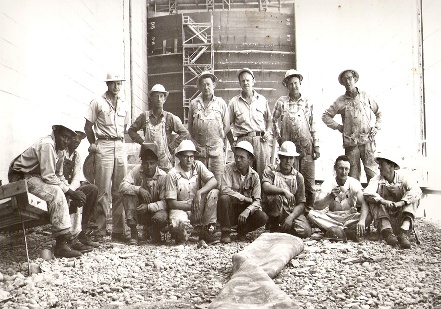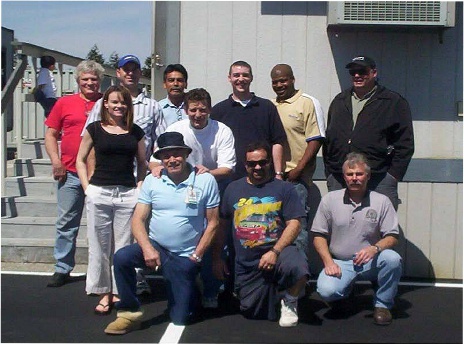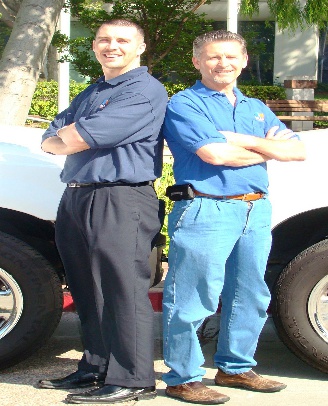 298 Brokaw Road, Santa Clara, CA 95050

Our Family
The Ralls family has an industrious history in construction including hydroelectric dams, nuclear power plants, and clean manufacturing facilities. Established in 1986 in San Jose, CA the family-owned general contracting company began building with a belief in hard work and high grade craftsmanship. Today, the crews of Ralls Construction are called upon to service facilities throughout the Silicon Valley including commercial, industrial & government sites.

License# 500054

408.244.9591 Fax

Jack Ralls

After serving as a sergeant in World War II and a few years in the logging business, Buell "Jack" Ralls traveled from Paradise to Portland Oregan following the growth of dam construction up the Columbia River. Jack and his wife Edris eventually settled where the Columbia and Snake Rivers meet in the Tri Cities of eastern Washington. While Edris worked for the Richland Chief of Police and raised a family of six, Jack worked at the Hanford Nuclear Reactor until retirement.

Jerry Ralls
Jerry is involved in the majority of our construction projects and has experience in a range of environments from heavy industrial to clean manufacturing. His abilities are well suited for both complex scenarios and demanding schedules. He provides a wealth of experience and his proven leadership skills have driven hundreds of projects from conception to completion. He leads at every stage of the project and has built a reputation within the industry for his integrity and expertise.

Jarred Ralls

Jarred began his career with his father in 1998 as a general office manager at a fast growing startup which in-housed (6) disciplines; process piping, sheetmetal, electrical, carpentry, plumbing and laborer. Although his focus has always been in construction finance and accounting, Jarred also managed many projects including tenant improvements, seismic upgrades, and cleanroom expansions. He holds a degree in accounting and a bachelors in finance from San Jose State University. Prior to incorporating and rebranding the family business, he worked for B.O.S. Corporation, Rosendin Electric, Washington Group International and as a division controller during the acquisitions and consolidations of AECOM.

Jack started as an apprentice carpenter and because of his mechanical reasoning and natural leadership abilities he quickly worked his way to the top of his trade. His career included the construction of 11 dams starting with the McNary Dam and ending with the Guri Dam. He ran large crews and accepted projects as far north as Canada and as far south as Venezuela. He became known for his knack of conveying complicated construction through simple instructions. After 33 years he retired as a general superintendent at Guy F. Atkinson Company. Jack passed away in 1992 and left behind a foundation in the construction industry that future generations would build upon.

After majoring in Physics in Spokane, WA, Jerry joined his father's crew at the Lower Monumental Dam and continued to work with him on his rigging crew at the Hanford Nuclear Reactor in Washington State. He moved to San Jose, CA in the early 1980s where he worked on projects throughout the Bay Area including the remodel of Valley Fair Mall and the construction of the Santa Clara County Jail before starting his own general contracting firm in 1986 under license# 500054.