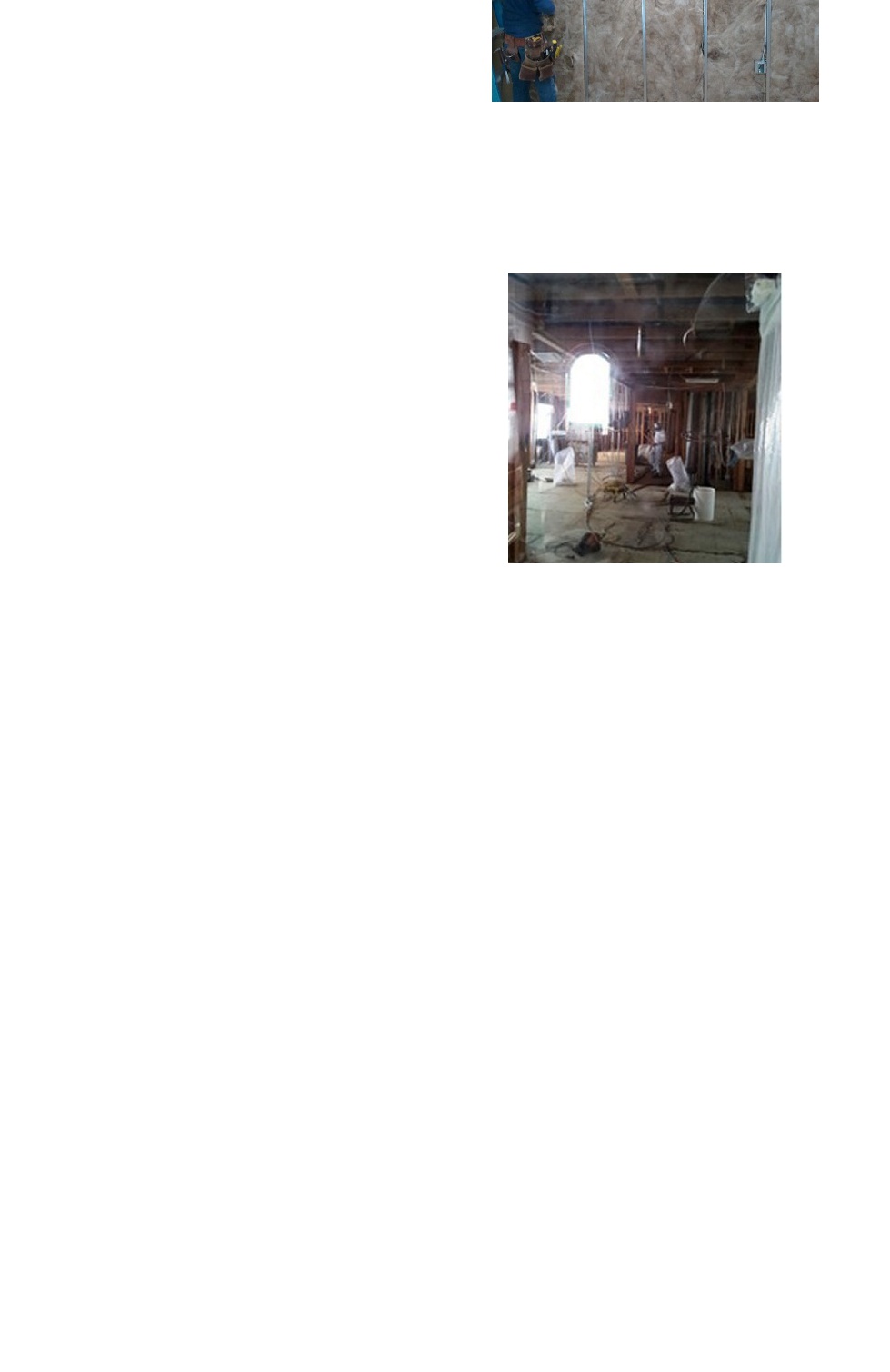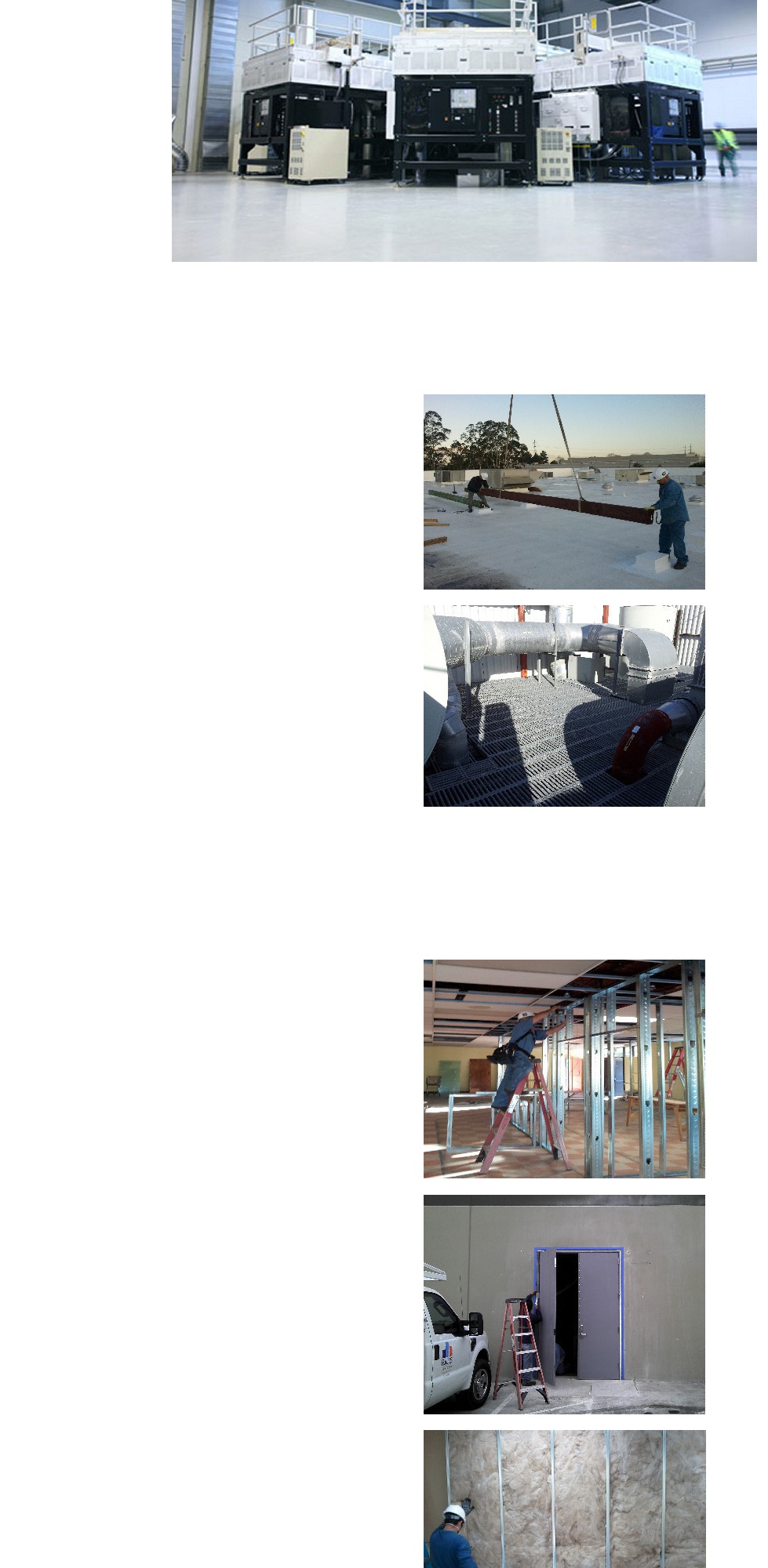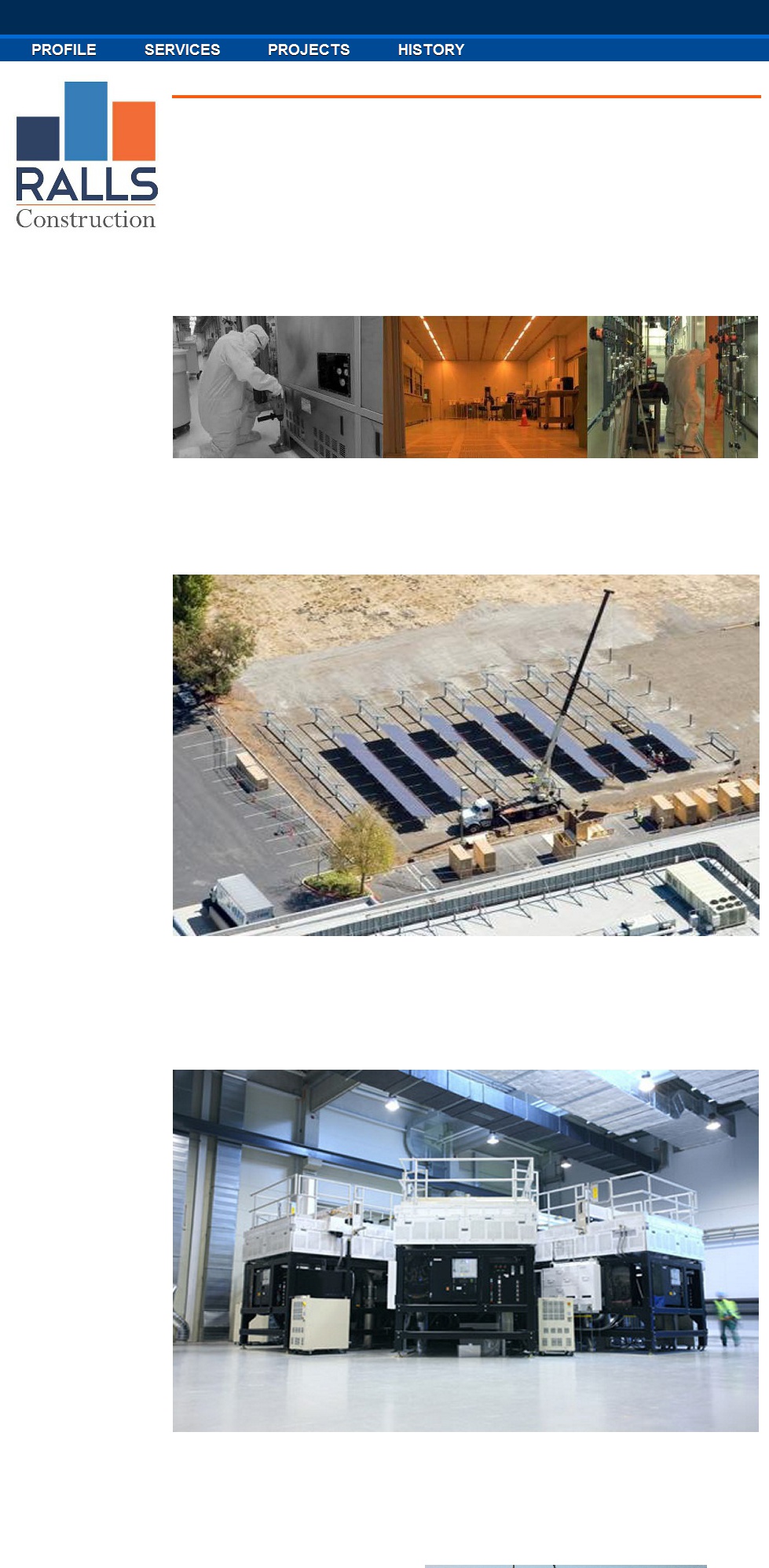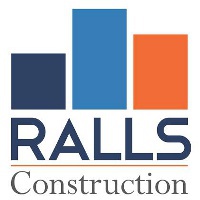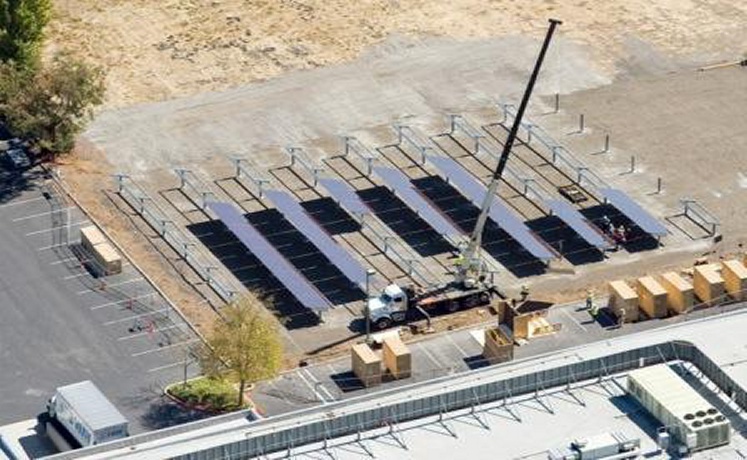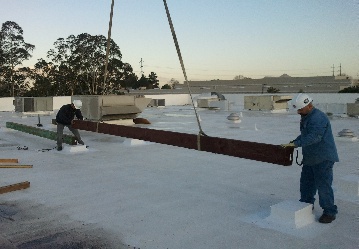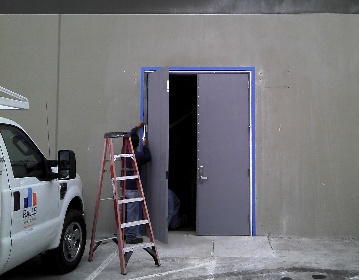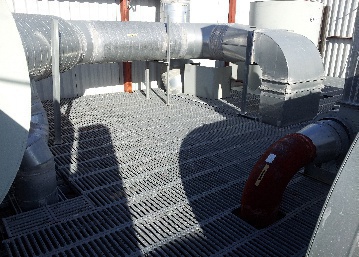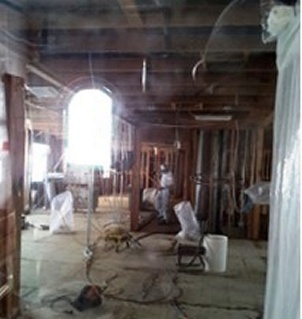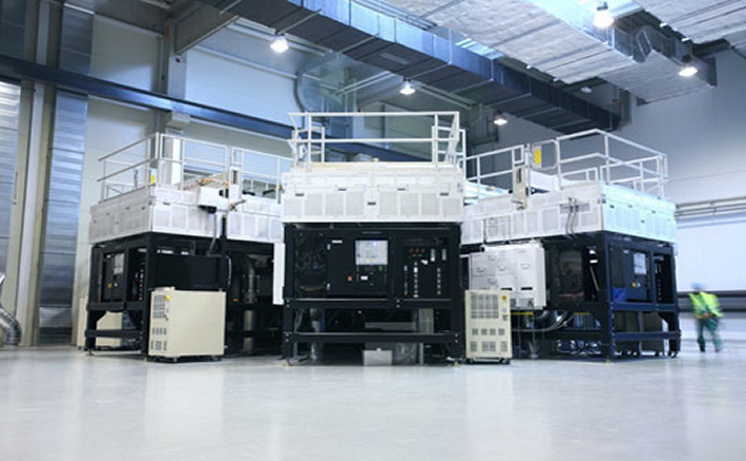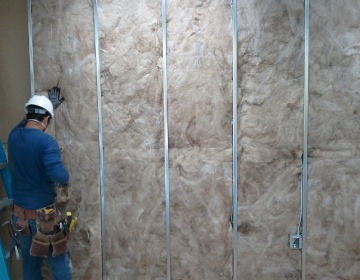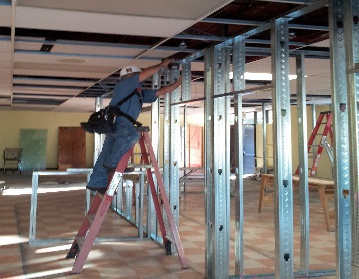 298 Brokaw Road, Santa Clara, CA 95050

Projects
We have successfully completed thousands of projects throughout the Silicon Valley and the San Francisco Bay Area. Our construction management team, our crews and our vetted vendors work together to provide a complete commercial construction resource.

408.244.9591 Fax

License# 500054

Cleanroom & Lab Projects
Acrylic Cleanroom Window Cutout
Analytical Lab Repairs
Applications Lab Repairs
Cleanrom Wall/Double Door Installation
Cleanroom/Gowning Room Modiications
Cleanroom & Hardwalls
Cleanroom Chase and Gowning Buildout
Cleanroom Demountable Wall
Cleanroom Fab Support
Cleanroom Floor Tiles
Cleanroom Materials
Cleanroom Panel Install
Cleanroom Pass Thru and Sheetrock
Cleanroom Pass Thru Modification
Cleanroom Tool Move-In
Cleanroom Wall Removal
Cleanroom Wall Repair
Gowning Room Misc. Work
Lexan Sheet Installation
Metal Refurbishing Lab TI
Plastic Protection Walls
Steel Tubing and Poly Tanks
Wet Lab Repairs

Tenant Improvement Projects
Above Grid Insulation
Accordian Door Installation
Accordian Door Repairs
Automatic Sliding Door Repair
Awning Installation
Blackout Curtain & Track
Brace Wall Above Ceiling
Building Closeout to Vanilla Shell
Carpet & Paint
Ceiling Grid & Tile Replacement
Grid & Tile Replace over Cubicles
Chairrail Install
Chairrails & Trim
Commercial Roof Tile Replacement
Door Access Project
Demo & Epoxy grout
Demo Walls & Patch
Demolish and Offhaul Wood Structure
Door & Sidelite Installation
Door Modifications for New Carpet
Door Opening & Blinds
Door Replacements
Double Door Cutout and Install
Double Door Installation
Emergency Roof Beam Repair
Executive Conference Room Construction
Exhaust Fan Installation & Suport
Exterior Concrete Crack Injections
Exterior Waterproofing/Texcoat Repair
Fast Track Executive Office Remodel
Fencing & Remove Pass Thru
Fire Sprinkler Head & Permit
Flooring Installation
Flooring Patch
Generator Seismic
Hallway Upgrade
Hardwall Office Expansion
Infill Bathrooms
Install Blackout Curtain
Installation of (5) New Roof Hatches
Insulation and Caulking Project
Kitchenette Cabinets & Counters
Loading Dock Expansion
Miniblinds for Sidelite
Mount Conference Room TV
Movable Ladder
Phased Interior Floor Leveling Project
New Dimising Wall Installation
New Opening in Concrete Wall
New Pad & Interior TI
New Shower
Office TI
Part 2 Demo
Patch Veneer Wall
Plan Table Installation
Plywood Walls and Insulation
Protective Shed on Roof
Provide and Install Halfwalls
Raised Ceiling Project
Raised Floor Project
Refinish Warehouse Flooring
Remove & Reinstall Door and Wall
Remove and Repair Black Curtain
Repair Barrier
Repair Walls Gaps
Repairs to Roof Screen
Replace Door w/ Sidelight
Replace Plywood Deck
Resupport Roof Screen
Roof Curbs & Electrical
Roof Curbs for HVAC Units
Roof Insulation Repairs
Roof Opening & Curb
Roof Screen Installation per City
Roof Sleepers
Roof Walk Over Installation
Seal and Paint Interior Concrete Wall
Security Camera
Sheetrock Ceiling Installation
Sheetrock Infills
Sheetrock Repair
Shower Repair
Sidelite and Vision Panel Installation
Single Shelf
Small Wood Shelf
Sound Insulation
Soundproof Ceiling
Soundproofing Mechanical Room
Storage Room TI
T-Bar Ceiling Repairs
T-Bar Ceiling Repairs
Ultrawall Panels and Trim
Upstairs Demountable Wall Project
USG Panel Installation
VCT Flooring Installation
VCT Replacement
Vertical Blinds
Vertical Privacy Fence Extention
Wall Mount Touch Screen
Walls & Doors for (2) Offices
Waterproofing of Floor
Window Investigation and Survey
Wood-Framed Tenant Improvement

Industrial & Exterior Projects
Asphalt Removal and Concrete Backfill
Asphalt Sinkhole Repairs
Bollards with Chains
Catch Basin Repairs
Concrete Leveling Pad
Concrete Pad, Fence & Unistrut
Concrete Patio Bench Repairs
Concrete Slab for Rear Entrance
Construction Trailor Remodel
Fabricate and Install Bollards
K-Rails for Perimter Fencing
Parking Garage Crash Barrier Project
Parking Lot Repairs and ADA Upgrades
Removable Bollards
Remove and Replace Loading Dock Slab
Rolling Gate w/ Panic Hardware
Roof Hoist Plate
Sawcut & Replace 24x24 slab
Shop Renovations
West Gate Angle Repairs
Wheel Stop Installation
Wirecraft Fence & Gate
Wrought Iron Railing Repairs


Structural & Seismic Projects
Additional Custom Support
Anchor Safe
Grate and Frame Replacement
Grate Repairs
Metal Grate Support
Metal Stairs Replacement
Platform & Shipping Ladder
Platform Safety Modifications
Platform, Seismic & Stepover
Raised Floor Repairs
Raised Floor Repairs
Raised Floor Tile Repairs
Remove & Package Raised Floor
Replace Metal Grate
Seismic Bracing
Seismic Bracing for Tool
Seismic Bracing of Tool
Seismic Bracing of Pumps
Seismic Bracing Support
Seismic Custom Server
Seismic Electrical Equipment
Seismic Electrical Equipment
Seismic Equipment at Garage
Seismic Generator
Seismic Hold Down Installation
Seismic Magnetic Tool
Seismic Special Inspection
Seismic Steel Frame
Seismic Switchgear Extension
Seismic Table & Bottle Racks
Seismic Various Tools
Seismically Brace Platforms
Structural & Seismic on Raised Floor
Structural Bracing for New Equipment
Structural Steel Grating Retrofit
Structural Support for HVAC Systems
Structural Support for Office Building
Strut & Bottle Racks
Table Repairs and Bench Seismic
Tube Steel Supports
Unistrut Installation
Unistrut Rack
Unistrut Support throughou Pump Alley
Various Tool Seismic
Wafer Rack Repairs
Windscreen & Platform Repairs


Tool Hookup & Fitup Projects
Building Modifications for R&D Tools
Chemical Process Tool Installations
Demo for Robot
Fabricate/Install Seismic for (13) Tools
Final Tool Stand Seismic
Fitup Hookup for Manufacturing Tools
Fitup/Hookup of Solar Energy Tools
Full Architectural for Development Tool
Holes for Switchgear
Hookup and Installation of New Chamber
Hookup of Manufacturing Training Tool
Hookup of Multiple R & D Tools
Hookup of New Plasma Etching Tool
Hydrogen Bunker Install/Hookup Services
Interior/Exterior Buildout for Tool Install
Lift & Seismic Loader
Mechanical Foreline Support
Mechanical Support
Minienvironment Installation
Moment Frame Modification
Phase 2 Mechanical Foreline Support
Portacable Lift Rental
Process Piping Support
R&D Tool Installation
R&D Tool Structural Support
Relocation of Laser Tools
Remove & Replace Brackets & Epoxy
Re-seismic Electrical Equipment
Retrofit (E) Bracket
Safety Handrail around Tool
Secondary Containment and Installation for Washer Tool
Tool Install
Tool Installation Project
Tool Move-In
Tool Protection
Tool Seismic
Unistrut and Tiles for PCW
Weekend Installation
Wet Lab Seismic


Design Build & Specialty Projects
Backflow Preventor
Bottle Racks
Commercial Kitchen Ceiling Replacement
Crane Lift for Motor
Custom Carpentry Support
Custom Hole in Aluminum
Custom Laser Curtain Installation
Custom L-Brackets
Custom Mechanical Racks
Custom Plastic Curtain Installation
Custom Stainless Steel Brackets
Custom Tool Seismic
Custom Tube Steel Frame
Custom Z-Brackets
Demountable Wall Installation
Design/Build Storage Shed Installation
Design/Build Plan Cubbie Fabrication
Design/Build Double Doors Installation
Design/Build Office Remodel
Design/Build Scaffolding
Design/Build Vanilla Shell Buildout
Fabrication of Custom L-Brackets
Glass Walls Installation
Inspections for Structural Support
Installation of Rooftop Solar Station
Relocate, Build & Seismic WIP Nests
Special Inspections for Permitting
Specialty Scissorlift Acquisition

We are also called upon to install structural support for equipment and various structures. On this particular project we installed a roof-mounted solar panel system including steel frame fabricateion, crane lift, solar panel installation and electrical hookup.

We have been approached with various types of projects over the years. Some design build and others like this two-story wood framed building which required an extensive amount of abatement prior to renovation

Soundproofing can be challenging but there are a number of commercial solutions available. This project was a standard office remodel calling for basic insulation and quietrock. However, many commercial and industrial settings require a more creative solution and there are many options available.

We have performed tenant improvements and buildouts for both commercial and retail buildings. This project required a complete remodel including new walls and carpet, replacement of the t-bar ceiling and the rework of HVAC, plumbing and electrical. The city also required ADA upgrades to both restrooms and parking lot.

Cleanrooms, Labs & Critical Environments
Our crews have decades of experience working in critical environments and our management team has resumes which include projects in aeorspace facilities, nuclear sites, hydro electric dams, high tech environments, industrial campuses and commercial buildings. The knowledge and resources we have gained over the years have also made us a great team for projects with complex scenarios or condensed schedules.

Structural Upgrades & Seismic Bracing
Our management and crews are well versed in structural retrofit projects and custom installations. Located in the San Francisco Bay Area we have also performed hundreds of seismic bracing projects including custom fabrications and confined space installations.

Industrial, Site Work & Exterior Improvements
We have performed many site upgrades for commercial and industrial real estate. Projects have included paving and striping, ADA upgrades, sidewalks, retaining walls, mechanical pads, slabs, and waterproofing among others.

We have modified, relocated and installed many doors over the years. This client enlarged their single exterior door to a double door including demolition and structural support, panic hardware and the expansion of the exterior apron. Included in all projects is a complete cleanup of the affected areas.

Additionally, we have modified, expanded, and installed many types of raised floors and access platforms. On this project we installed structural steel supports and expanded the grating system to accomodate a new HVAC system. We also fabricate custom access and safety systems around tools and equipment.

Tool Fitup & Hookup
We work with world leaders in technology, innovation, and defense with both manufacturing and research and development tools. With decades of experience and a resource of engineers and specialty contractors we have successfully completed numerous fitup and hookup projects.

Facility Construction & Tenant Improvements
We have worked in various capacities and at multiple facilities throughout the Silicon Valley. We take pride in our responsiveness and have proven our ability to be a valuable asset to many facility departments and businesses. We have experience with design/build, plan/spec and fast track/trouble calls.

Design Build & Specialty Services
Our vetted resource of specialty contractors give us the ability to provide a complete design build service when it is convenient and provide referrals when requested. All of our crews and approved contractors maintain a list of certifications and trainings in their respective fields and companies carry all required licenses and insurances.